We have 2 offices conveniently located in San Diego CA and Mesa AZ serving Southern California and Arizona.
Learn from the comfort of your own home or office with our online classes.  Please note: due to CDPH and EPA guidelines, some classes are not available online.
For companies and organizations with groups of trainees, we provide onsite training at your facility. Some restrictions apply.
Contact us today for more information and a customized proposal.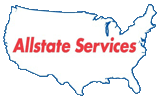 Lead & Asbestos Certification California & Arizona
Allstate Services provides lead training and asbestos training classes that include testing, abatement work, supervisor, and project management. Our courses align with the learning standards put forth by the California Department of Public Health (CDPH) and Environmental Protection Agency (EPA). Therefore, we can handle all your educational needs for "Lead & Asbestos Certification – California and Arizona"
With over 30 years of experience, our instructors bring real-world experience to the classroom as they prepare students for all levels of work and relevant certifications.
Serving major population centers like Los Angeles, Phoenix, and San Diego, our office locations are easily accessible to Southern California and Arizona. Classes are taught at our 2 convenient offices, online, and onsite at your location (some restrictions apply). Located in Southern California and Arizona, our training centers are:
San Diego
4025 Camino Del Rio South, Suite 300
San Diego, CA 92108
Phoenix Area 
Statewide Restorations
318 S. Dobson, Suite 117
Mesa, AZ 85202
Our team is accredited to teach the following courses:
Asbestos Contractor / Supervisor
Asbestos Contractor / Supervisor Refresher
California Inspector / Assessor
California Lead Worker
Continuing Education For Workers (Lead Worker Refresher)
EPA Lead Inspector
EPA Lead Inspector Refresher
EPA Lead Supervisor
EPA Lead Supervisor Refresher
EPA Lead Worker
EPA Lead Worker Refresher
EPA Risk Assessor
General Continuing Education (Lead Refresher)
Renovation, Repair, & Painting (RRP)
Risk Assessor Refresher
Sample Technician
Supplemental Supervisor / Project Monitor
AHERA Contractor / Supervisor Refresher (Online)
AHERA Worker Refresher (Online)
AHERA Building Inspector Refresher (Online)
OSHA Lead in Construction (Online)
Lead Asbestos Certification California Arizona
View All Courses
Learn From The Best
Our online courses are built in partnership with technology leaders and are relevant to industry needs. Upon completing a Online course, you'll receive a verified completion certificate recognized by industry leaders.



Our Training Is Now Available For Selected Classes!
Online courses provided by Allstate meet all requirements established by applicable state and federal agencies.  Currently, only refresher courses are allowed by those same agencies.  Click button below to enroll today!
Browse Courses