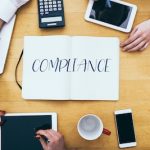 Work Safe & Stay in Compliance
Topic: Lead Abatement Certification California. Both the Cal/OSHA Lead in Construction standard (Title 8 CCR 1532.1) and DPH Title 17 (Title 17 CCR 36000 and 36001) address how lead work should be done and when CDPH-certified lead workers must be used. According to these regulations, only CDPPH-certified workers may perform lead-related construction jobs on both public and residential buildings that is designed to (a) reduce the lead hazard for 20 years or more (this is known as a permanent abatement, or (b) generates lead dust in excess of Cal/Osha's PEL for lead which is 50 µg/m^3
The lead worker class is a 3-day class that combines both classroom text-based learning along with hands-on training that covers respirator use, containment construction, abatement, and cleaning methods. It is intended to educate workers who will perform lead abatement and other lead-related construction work. Attendees will learn how to do this work safely and what precautions to take. The class will help workers protect themselves and building occupants.
This class is taught at our 2 Southern California training centers in San Diego CA and Corona CA – Enroll Today. For large groups, we also offer this class via onsite training at client offices (restrictions apply). Contact us for details or a customized quote.
Topics Covered
In our Lead Worker class, our experienced instructors thoroughly review topics like:
Temporary abatement methods
Permanent abatement methods
Lead-safe work practices
Respirator types and their differences
Proper respirator use
Types of PPE (personal protective equipment)
Site preparation
Cleanup and clearance
Health effects of lead exposure
Identify lead hazards
Allstate also offers these classes
Asbestos Contractor / Supervisor
Asbestos Contractor / Supervisor Refresher
California Inspector / Assessor
California Lead Worker
Continuing Education For Workers (Lead Worker Refresher)
EPA Lead Inspector
EPA Lead Inspector Refresher
EPA Lead Supervisor
EPA Lead Supervisor Refresher
EPA Lead Worker
EPA Lead Worker Refresher
EPA Risk Assessor
General Continuing Education (Lead Refresher)
Renovation, Repair, & Painting (RRP)
Risk Assessor Refresher
Sample Technician
Supplemental Supervisor / Project Monitor
AHERA Contractor / Supervisor Refresher (Online)
AHERA Worker Refresher (Online)
AHERA Building Inspector Refresher (Online)
OSHA Lead in Construction (Online)
For more information on our classroom courses, click here. Our online courses are listed here.
Also call or email for any questions regarding you or your company's Lead Abatement Certification California.